Today I have a tutorial for all of you!
(I'm not usually huge on making tutorials but I thought I'd give it a shot. Any feedback you have for me on how I formatted my tutorial would be very appreciated!)
I always have a hard time figuring out what kind of things to make the guys in my life but one thing I always fall back on is my men's wallet.
Since Father's Day is right around the corner I thought everyone might appreciate a fun gift that takes less than a half hour to make.
Are you ready?
Before you get started here are my two cents:
Making this wallet is easiest when you use a double-sided fabric such as Duck canvas or solar umbrella cloth since you don't need to fuss with fusing a second piece onto the main piece (skip steps 2-5), but if you want to use a printed fabric you'll need to follow all steps.
I don't recommend using any fabric lighter than home decor weight cotton. If you choose to use something lighter I heavily recommend using a fusible interfacing on the back side of the fabric to give it extra stiffness.
Ok, enough of my two cents. Time to start making a wallet!
The finished wallet has two large pockets on the outside perfect for holding reciepts, business cards, or whatever a guy carries in his wallet. The inside of the wallet has 4 slots for holding credit cards and IDs, and the top of the wallet opens with a space for holding cash.
This wallet is especially nice for guys who don't like having a big bulky wallet, and the way the cards are laid out allows the wallet to bend with the curve of a butt when a guy goes to sit down.
If anything in the tutorial is unclear please let me know and I'll fix it. I hope you enjoy making this!
-Stephanie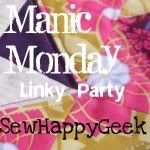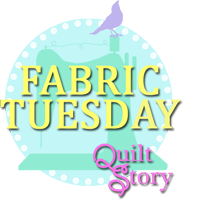 p.s. I'm linking up this tutorial with a few linky parties.