Happy Monday!!!
Saturday morning I got up bright and early and dragged all my stuff and my camera outside and had a very successful photoshoot.
The thing I was most excited to photograph was my new bag. I've been wanting to make a bag using Anna of
Noodlehead
's
241 Tote pattern
for awhile and thought that my fun new New York print fabric would be perfect.
Ta-DA! Here it is! My new New York 241 Tote.
Anna's pattern was really easy to follow. I don't think I made any alterations to the pattern as I went. Well, I made the inside pocket smaller than the directions called for, but it was only because I had a scrap that I wanted to use that was smaller than the size the pattern called for.
I really love this bag. It's such a great shape and can hold a deceptive amount of stuff.
The inside is lined with a red polka dot. I'm a sucker for polka dots.
I think I'm going to make myself a wallet to match using either the
check book pattern
from
Amy Butler's Style Stitches
or the
3 Layer Clutch
from
Gingercake Patterns
. Has anyone made either of these patterns? Do you have any useful tips I should know about? Which do you think I should choose?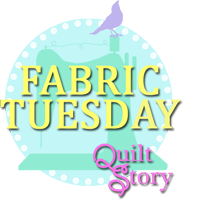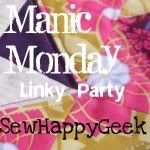 I'm entering this bag in the Summer Sewing Series at Ellison Lane Quilts as well as linking this post up with a few linky parties.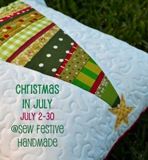 I'm also super excited to mention the "Christmas in July" series starting up in the beginning of July over at
Sew Festive Handmade
. I'm looking forward to making some Christmas decorations!!!
-Stephanie
p.s I just found out that there's another "Christmas in July" blog hop going on over at
Don't Call Me Betsy